Welcome!
We are an allergy aware cake and confection company cookbook!
Gluten-Free, Egg-Free, Dairy-Free, Peanut-Free, Deliciously.
You'll be amazed by our gluten-free vegan cakes and treats
that you can make according to our own original recipes.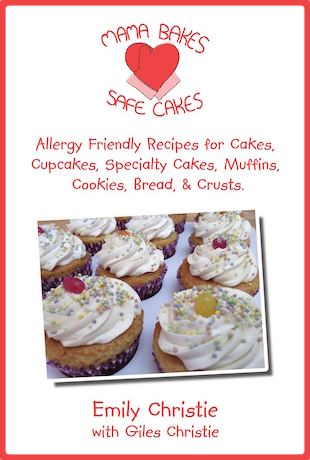 Click on the book cover to get the Kindle book on Amazon.com!
Here is a link to our bakery's facebook photos page including many photos of cakes we made using these recipes.